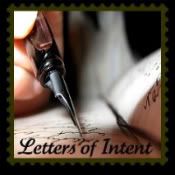 Dear
A
...
Seriously....no, seriously - now that I moved out here at your request you are going to go back on
everything
you said as you were pretty much forcing my hand???? All I need is the truth...may I remind you that I have no family down here and all of my friends/babysitters lived on the other side of the river - 45 minutes away!!!! But, I am still expected to play the nice girl???? Really?
Signed,
Yeah, we are busy those days too
Dearest Doodles...
You are my heart and soul, but if you continue to stay up until all hours of the night I am going to seriously rethink my punishment scheme. I will not be yelled at by the daycare for getting you there "at the last minute" because you refuse to get up.
love you so much,
The Mommy who is as tired as you are
Hey Daycare!
What's up??? FYI...I pay you. Actually I pay you a lot of money, so hows about you NOT yell at me. And ummmmmm, if you would be ever so kind as to not tell me when to bring my kid in or when not to that would be great. I mean, I do pay for before and after school care which means I can drop him off anytime before 7:30am...yeah, that means 7:29 if I am running that late. I do appreciate you caring so much, really I do! But, let's just not do this whole nit-pick at the mother thing. Thanks so much!!
Sincerely,
The MOTHER